World Premiere: "Don't Hold Your Breath" by Eric Peters
Indie singer-songwriter Eric Peters talked to me last Fall about the new song he had just recorded called "Don't Hold Your Breath". Upon first listen, I could tell this was a special song. The lyrics have the trademark EP depth and poetic imagery, but the music is a departure from much of what Eric recorded on his latest album Chrome. It has a driving power behind it, reminiscent of Vigilantes of Love or maybe classic Tom Petty. I was thrilled that Eric agreed for UTR to be the venue to world premiere this new song.

I also asked Eric to share more about the story behind this brand new song.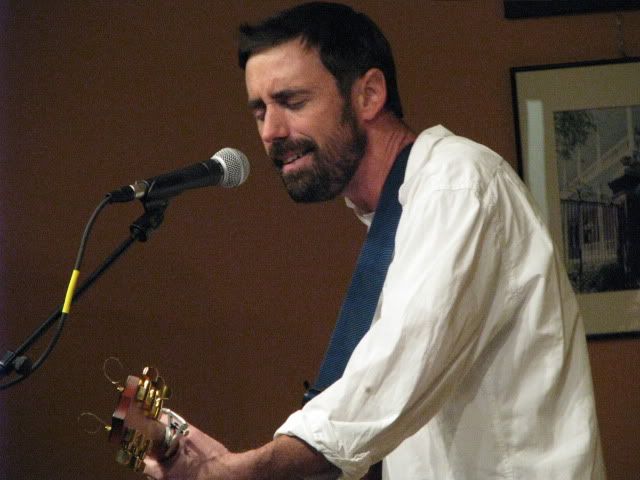 A film student at Florida State -a guy had heard me years ago at a youth camp - found out I was playing randomly at his church. He had emailed me that week; I had no idea I was playing at his church. He wanted to find out if I would write a song for his film script. So he came to the show, handed me a script, and I read it. There were a couple things that stood out to me, so I took that and ran with it. A couple days later in a hotel, I started writing this song called "Don't Hold Your Breath". I finished the song in a couple of days and sent him a demo, he liked it so it's in his film, called When the Waters Rise, soon to be feature length film.

I had the chance to talk just a few days ago to this film maker and fellow EP fan, Patrick Gines. I asked him to share more about his new film:
When the Waters Rise is a story about a character in the midst of seeming disaster who is stopped dead in his tracks when his attention turns from the "disaster" to what's really important. The film is a 7-minute BFA thesis project from the College of Motion Picture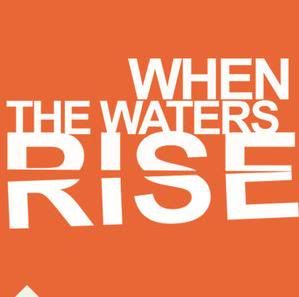 Arts at Florida State University, which has inspired a feature project the producer/co-writer of "Rise" and I are currently working through. When the Waters Rise is out to festivals this week, and DVDs will be available to the public in February complete with the Eric Peters "Don't Hold Your Breath" music video.
I also asked Patrick to share his thoughts about the song Eric submitted for his film.
I told Eric that I loved Bruce Springsteen's song "The Wrestler" from The Wrestler. I loved how it so perfectly complemented the story, yet never regurgitated the narrative, but instead it poetically summed up the greater theme of the movie to music. Eric accomplished exactly what I was looking for in a song to complement a short film at the start of the credits. Movie is over. Cut to black. Pause. Song starts. Credits roll. It's a great way to pause and digest the film with some complimentary Eric Peters vocals. By the way, the title of the movie comes from a line in the song - not the other way around!

WATCH THE TRAILER for When The Waters Rise

LISTEN TO "DON'T HOLD YOUR BREATH" by Eric Peters

Lyrics:

Don't hold your breath. Don't hold your life.
Even though I let you down, even though you know me now.
Don't blink an eye, you'll be surprised.
I got caught up in the storm. I got so caught up in me.
Everything you ever wanted, I could not be.

It's been a long time since I kept my word,
A long time since the flooded earth.
Draw near when the waters rise,
We're learning how to be alive.

I've been knocked down, I've been made a wreck.
And everything my fingers touch turns into an awful mess.
Everything you hath provided is an endless sea,
But everything the world demands of me is fear and loathing.