Top 11 Gourmet Albums of 2010
Cracking open a new calendar is always a great opportunity to reflect on the year gone by. Musically, 2010 was filled with some terrific art that pushed new creative bounds. We have recruited the help of our 9-member panel of critics to collaborate on what music really rose to the top - in spiritual depth, creative songwriting, and musical execution. It's our pleasure to present UTR's Top 11 Gourmet Albums of 2010.
1. Counting Stars — Andrew Peterson
It's his most scarsely produced album in nearly a decade, yet it doesn't hinder these substantial songs from shining. Most of the album is an introspective look at marriage, raising children, spiritual longings, and opportunities for hope to win the day. One UTR critic said, "If only more of today's Christian artists were writing songs of this caliber." Another said, "Andrew has carved out a niche as one of the most thoughtful, poetic, and lyrical songwriters of his generation." Still another stated, " Well-written, well-crafted, well-performed, and well-produced… these are songs that will last."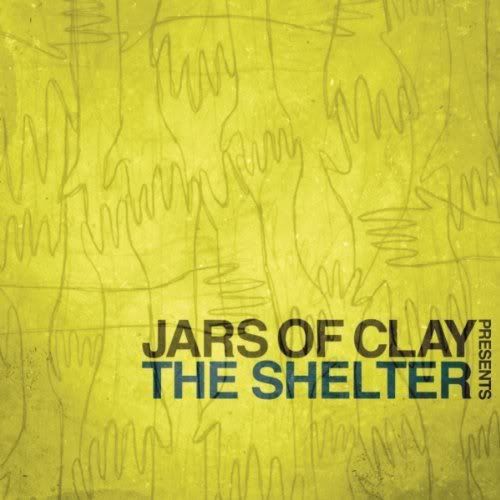 2. The Shelter — Jars of Clay
You don't get to say this often… this band's 11th studio project is one of their career best. It was inspired by the Irish proverb, "It is the shelter of each other that the people live." So Jars recorded a community-driven album with guest cameos by Derek Webb, Audrey Assad, Amy Grant, Burlap to Cashmere, Mac Powell, Leigh Nash, and several others. One of our panelists said, "I say the real reason for praise [other than guest appearances] is that Jars has honed their style into indie pop perfection and matched it to intelligently crafted worship songs that are original, inspirational, and thought-provoking."
3. When I'm With You — JJ Heller
"JJ has a gentle way of tugging at my heart with her raw, bold, yet humble lyrics." That's what one of the UTR panelists said about, and album full of warmth and depth worth many listens. Another of our critics stated, "I have to fight back tears while listening to several of these songs. This is one of the freshest and most authentic albums of the year." Many are just discovering JJ and husband Dave's gifted music and might be surprised that this is her 5th full-length album. But it's her best so far, so this is a great place to start.
4. Beautiful Things — Gungor
What does "creative worship" in 2010 look like? Simple… Gungor. The album has soaring anthems and fragile songs of introspection. Your typical instruments are met with banjos, strings, horns, a toy piano, and even a glockenspiel. One UTR critic described Beautiful Things as "worshipful, passionate, and musically stunning." Here's an actual tweet from someone who saw Gungor play live for the first time: "I was just wrecked and ruined by one of the most beautiful things I've ever seen. Gungor was unreal. I know nothing about music anymore." If this is the direction that worship music is heading, then I'm all in.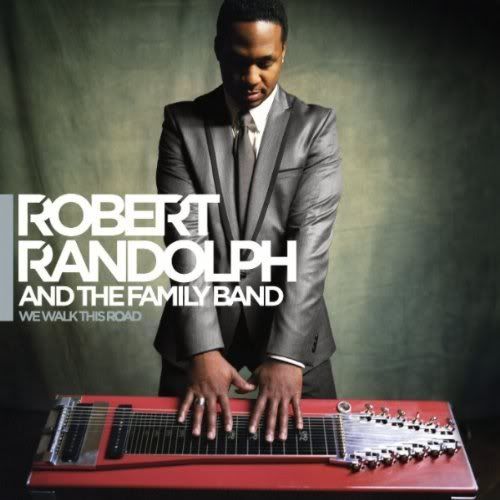 5. We Walk This Road — Robert Randolph & The Family Band
Robert Randolph has been growing a strong reputation as one of the best pedal steel guitarists in all of music. Yet, the latest release from his band is a sophisticated exploration of authentic blues and roots music, with T Bone Burnett at the production helm. One of our critics said, "Featuring a more bluesy, timeless sound, We Walk This Road takes Randloph beyond amazing jams and into the land of amazing songs." Another critic calls this CD "a fascinating gold mine for those who want to dig deep into the significantly influential African-American music of the past century."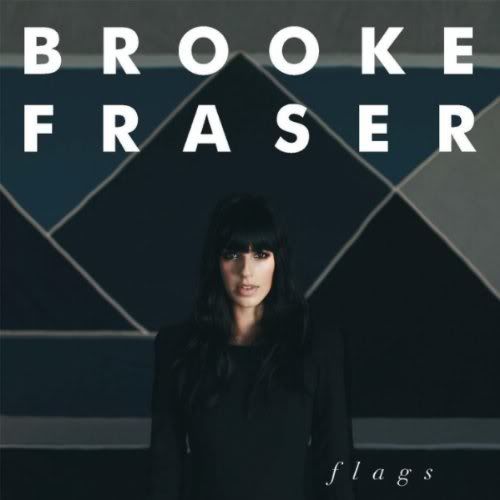 6. Flags — Brooke Fraser
This album truly stopped me in my tracks — folk ballads, quirky pop tunes, and elequent & poetic lyrics throughout. One UTR panelist said, "Flags is a stunning album. Brooke's remarkable singing voice and her interesting music and lyrics are truly captivating." Another of our critics said, "Brooke displays remarkable depth and maturity for a 26-year-old. Flags is a rich and rewarding experience for music lovers." Spiritual themes are more subtle, but weaved throughout this very layered project. For fans of pop-folk, you won't find much better than this.
7. Raising Up The Dead —Caedmon's Call
This is the first time a digital-only album was honored as a Top Gourmet Album. After a 15 year career, we shouldn't be surprised that Caedmon's Call is crafting artistic music and thoughtful songwriting. But as a fan of nearly all of those 15 years, something just seems special about Raising the Dead. They are firing on all creative cylinders. In fact, a UTR critic said this CD is "easily their most indie sounding… heads and shoulders above most projects from Christian artists these days." Another said that this album "reminds me of vintage Caedmon's Call." Don't let this one fall thru the cracks.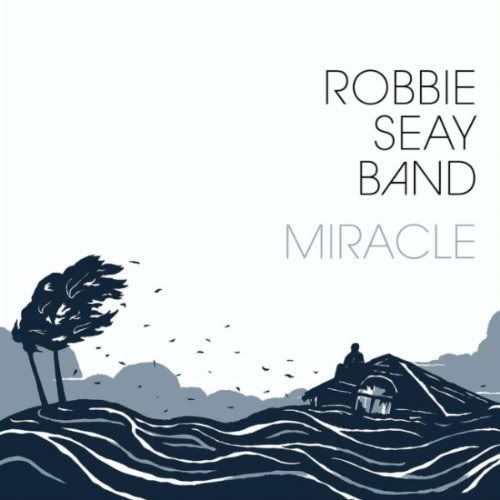 8. Miracle— Robbie Seay Band
They've been around since 1997, but this is the career best-to-date for the Robbie Seay Band. Of Miracle, one of our panelists said, "An undertone of love and a plead for being real in the midst of life is heard from track to track." Another critic said, "This is a very emotional album — hook-filled with catchy melodies wrapped around very introspective, Biblical and emotional lyrics. The deepest album I'm heard all year." If you enjoy thoughful pop songs or corporate worship with a brain, then don't miss RSB's latest.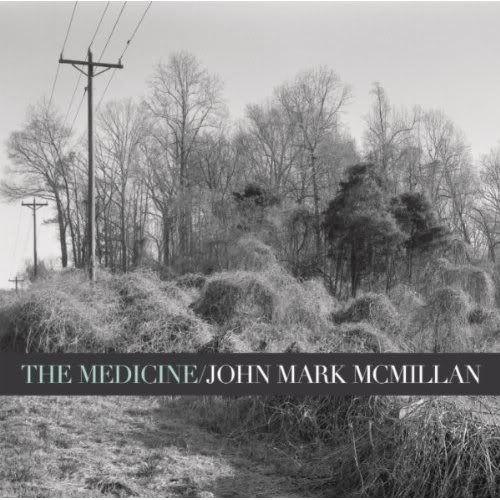 9. The Medicine— John Mark McMillan
Most people only know John vicariously as the songwriter behind the David Crowder Band hit "How He Loves." The Medicine, the first national release for McMillan, shows a fully developed artist ready to share songs dripping with vulnerability and praise. One critic stated, "Each song has a lyric you want to underline, highlight, and put on repeat." I think John is actually ahead of the curve in how he presents worship music. It's raw and personable, a stripped-down production, with a sense of authenticity missing in most modern praise music.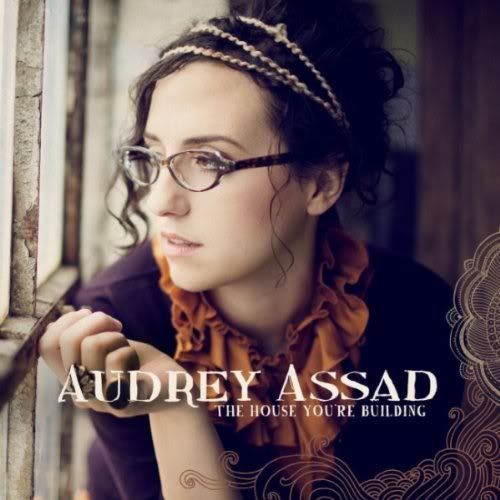 10. The House You're Building— Audrey Assad
This is one of the most captivating debut albums from a talent we'll be talking about for many years to come. One UTR panelist said, "Audrey's voice reminds me of the top female vocalists in the business & she's my choice for top new artist of the year." Another stated, "Her songs are strong enough to catch on well beyond the CCM world, but have a depth that makes them an important addition to the family. I can't believe this is her debut!" Fans of Sara Groves and Nichole Nordeman will love this piano-based album full of memorable songs.
11. In Feast or Fallow — Sandra McCracken
"Thematically reflecting the need for rest and rejuvenation, this project is the prescription for a weary soul." That's how one of our critics described McCracken's collection of modern hymns. "Her selection, writing, and delivery of these songs is full of care and purpose." Another critic said, "Sandra has finally found a musical compilation that showcases her voice's vulnerable goodness more than adequately." It's no small feat to deliver classic-feeling lyrics in a modern indie-pop style, and in Sandra's hands it comes off as effortless.
What's your reaction? Do you think this is a good representation of the year's best music? Obviously, there was a lot of great art not mentioned, but we only have room for 11. In fact, over 50 albums nominated by our critics did not make the final cut. Hopefully this is a good conversation starter. Feel free to share your thoughts on 2010's music scene.