Q&A with Melanie Penn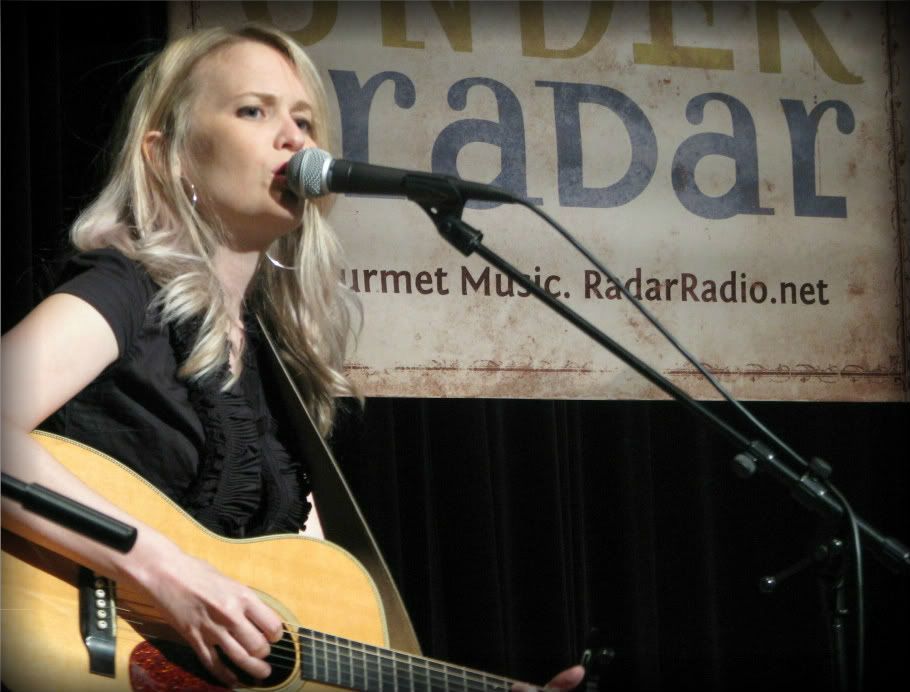 One singer-songwriter that most of the world hasn't discovered yet is Melanie Penn. Her debut CD "Wake Up Love" was released in Spring 2010 with some high critical reviews. She flew from her home base of New York City to our studios in Chicago to hang out. Here's some of my conversation with Melanie:
DT: When did you first realize you wanted to pursue music as a profession?
Melanie: Well, I always knew I was going to be a singer. I started singing at church when I was about six – and that kind-of did it for me. So from that age on I kind of did whatever I could do, wherever people would listen I would start to sing.
DT: What do you hope people walk away with after listening to Wake Up Love?
Melanie: Oh that's a great question. I was kind of suffering in my life at that time. I really had a broken heart over many things in my life, a lot of disappointment, and I wrote those songs because I needed comfort for myself. And I know it sounds funny, "Oh it was the way I comforted myself", but I kind of did in writing those songs. So I hope that the record has a very warm, comforting feeling, like at the end of it you feel like you've spent a little bit of time with a kindred spirit. Yeah, I definitely hope that's the impression at the end of it.
DT: Can you tell me about the song "Glass Pane"?
Melanie: Well . . . I never sing "Glass Pane" live, so that's a very important thing everyone should know. People have asked for it before and I'm like – "I don't do that live". Emotionally I don't think I can. But the song . . . I mean, now the image seems a little too
graphic to me, but at the time I really felt like it was about how human relationships are. Like sometimes there's a wall in between you and somebody else and you can't see that it's there until you go for it and try to move toward a person, but you crash. That is what that song is about and how sad that actually is. It's a fact of life that they're there and they have to be dealt with.
DT: What are you like away from the music scene?
Melanie: I'm a simple girl Dave. I like eating. (laughs) I like to eat, I like to hang out with my friends, I love to walk – it's one of my favorite things about New York. I don't have a car and so I love to walk around the city, and take long, long walks. New York is amazing because I think the whole island is like thirteen miles, you can physically walk the whole island, but at night it might not be the safest thing to do, in some neighborhoods. You can cover so much of New York on foot and just be taking in so much, different people and the sights, like the buildings and architecture, just everything. So I really love spending my time in that way.
Check out Episode #153 featuring the interview and music of Melanie Penn, and don't miss out on Melanie's performance of "A New City" at a private Under the Radar concert.