Q&A with Andrew Greer on the Value of Hymns
The importance of hymns in our lives often gets lost in modern day churches and among young people. Yet there is a steady stream of artists that come back to them with full appreciation of their honesty, theology, and power to move hearts. I had the honor to not only sponsor a hymns tour with Andrew Greer, but also to sit down and talk about why hymns are so close to his heart.
DT: What kind of role have hymns played in your life?
AG: Well, if it hadn't been for hymns I don't know that I would have ever been introduced to God in the way I was. I grew up in church, but I don't remember a lot of the sermons that were preached, I do remember a lot of the hymns. Something about the way hymns connect these profound theological truths with these beautiful Americana/Folk, sometimes Celtic, melodies has a way of translating it from your mind to your heart – from head knowledge to heart knowledge. Hymns have had a profound impact on the way I relate to God.

DT: Was there a "lightbulb" moment when you decided to make a hymns album?
AG: I think that light has been burning for a long time. I grew up loving hymns records; the ones produced in the 80's and 90's really drew me in. I loved the corporate idea or feeling of singing them in a community of faith. In church I really enjoyed studying the hymns – even more than singing them. I would often read through the hymns if I was bored or the sermon was too sleepy, maybe I should have been paying more attention. (laughs) So ever since I grew to love music and knew that music was something I wanted to do as a career the hymns have always been in the back of my mind.

DT: So what made you decide to make the hymns album at this point in your career?
AG: For this timing and season in my career, after doing one record of all original songs (Open Book), I needed some time to write the next record. I'm not a prolific songwriter at all;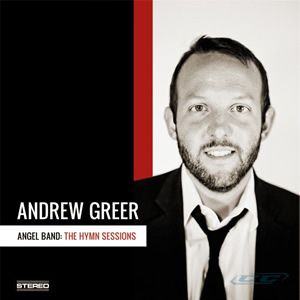 so hymns are the first resource I went to. I feel very personally connected with the hymns, so in a lot of ways it's as if they are my songs and personal stories. At first I thought of it as an in-between record but I'd say I put more heart into this record than I have with anything of my own up to this point. So in its own way it turned into a substantial release for me.

DT: Do you think it's possible for the younger generations to connect with the hymns?
AG: One reason I did the hymns record and wanted to revisit the hymns was to keep them fresh, keep them alive and awake, not only in my generation but in the generation to come. There are lots of times that teenagers and even youngsters at my shows enjoy the music. I've had several parents e-mail me and say the kids connected with me and thus all they want to do is play the hymns record. That's cool for the parents and that's cool for me. I think there is a lot of life and heart, sweat and tears on the pages of the hymn book. Hymns are messy because the authors were going through some very vulnerable times when they wrote these hymns and I think that is transparent throughout the hymn itself.

DT: How would you compare modern worship music to hymns?
AG: Looking at our modern worship culture I think it's important to hang on to the hymns. I've seen hymns trump "fluff." That's not to say modern worship is fluff, we have incredible writers – Stuart Townsend, the Getty's – that are writing hymn quality songs. But historic hymns will always trump the fluff; they will always come back through. You've see the Passion movement record an entire hymns record. I was recently at a church that had a very modern setting and the song leader was singing, "I stand amazed in the presence of Jesus the Nazarene," an old hymn in a contemporary setting. He asked if I would play for the service and asked, "Do you think the old folks will like that?"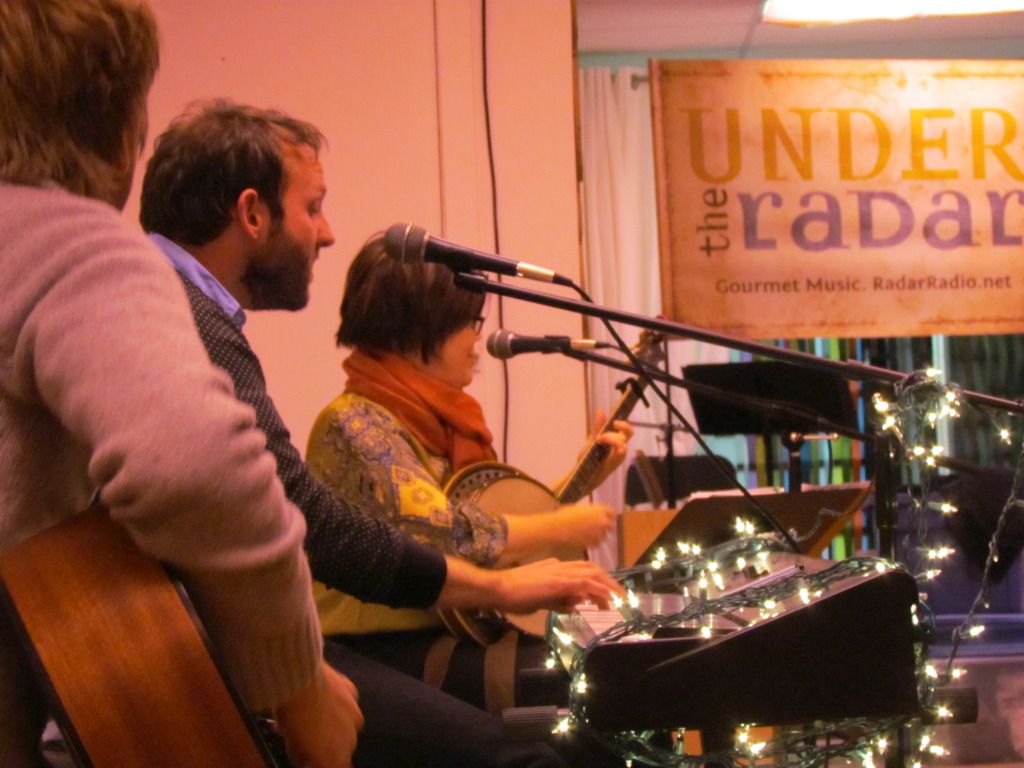 I said, "Do you have an old hymnbook around?" So I showed him the date on the hymnbook and he was floored that it was a hymn. What that says to me is that the hymns are timeless. Because he's still singing the lyrical content and he didn't even change the melody. So hymns are very relevant. Were I to change the instrumentation on some more generic worship songs it might completely take away the emotion and movement of the song. But I dare people of faith to read through the hymns and not be inspired, moved, or challenged. I think of them as easy devotional pieces and I believe it's extremely important for hymns to live on.
Make sure to listen to Episode #184 of UTR where Andrew Greer is the guest all hour. Also, for a limited time, you have the chance to win a stack of hymn remake CDs, including Andrew's latest release.