Must-Download Songs from 2012A
Our panel of critics already recommended some of the best albums for the first half of 2012. Now we ask them to share some of the stand-out individual songs definitely worth downloading from the year so far. [Songs must meet these 2 criteria to qualify for consideration: (a) released by an artist/songwriter with a Christian faith, and (b) was released between 12/1/11 and 6/1/12.]
"Wounded Healer" - The Followers
"This song was a love at first listen for me and immediately secured my fanship of The Followers. This song has such a brilliant "throwback" guitar work, refreshing vocals from lead singer Josh White, and one of the catchiest choruses in recent memory." (David W.)
"My God, My God, Parts 1 & 2" - The Welcome Wagon"
A beauty from their brand new release, the Aiutos are perhaps the best (only) hipster Presbyterian pastor/wife duo around. Honest, raw, & unabashedly spiritual. This song is a prayer that searches for God when he seems to otherwise occupied, based on Jesus' words on the cross." (Jeremy)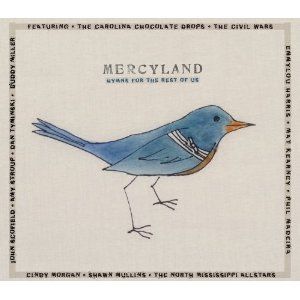 "Leaning on You" - Cindy MorganThis tune from the various artist release Mercyland is a co-write between Cindy Morgan and famed Nashville Americana master Phil Madeira. The chorus cries out: Wanna kling to your hand/ so please understand/ I keep meaning to be leaning on you. "Cindy makes heartache heavenly." (Andrew)
"Just Like Him" - Hannah Miller
"Her latest EP continues her vibey, soulful exploration of the closets of her heart and mind. Man, I feel this song. It troubles me, but somehow assures me that things will be OK. The last line, My father has a quiet, steady hand, may be about her earthly or heavenly father. The beauty of this song is that it works either way. Powerfully." (John T.)

"Voices" - Eric Peters
I already called this one "one of the best lyrically written songs you will hear all year." Most of us have dark voices telling ourselves lies and lowering our confidence. Eric is one of the only songwriters I know that is willing to go to such a vulnerable place and still shine a hopeful light. "Simple yet profound, introspective yet accessible." (Jeremy)

"When Darkness Falls" - Jenny & Tyler
They shared that this song is based on Mark 9:24 where a man shouted, "I do believe; help me overcome my unbelief." This song speaks to the daily internal battle of faith vs. doubting. "It's a prayerful song, asking God to remove our unbelief. I especially like that it ends with a reminder of who God is to us." (Rachel)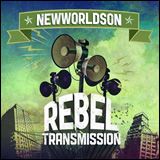 "Learning to be Light" - NewWorldSon
"I certainly prefer NewWorldSon's soulful style laden with instrumental jams, but I really like "Learning to Be the Light." It demonstrates how the band can adapt their sound to a more current setting, while offering a believable personal testimony about coming to know Christ and sharing His light with the world." (Russ)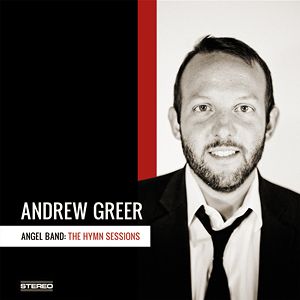 "I've Been Searching" - Andrew Greer
It's the only original track on his January 2012 release Angel Band: The Hymn Sessions, and you know it's a standout song when, on your first listen, you feel like you already know it. The bluesy piano playing by Andrew anchors the feel of Motown meets Andre Crouch, and the backing of the McCrary Sisters makes it a soulful home run.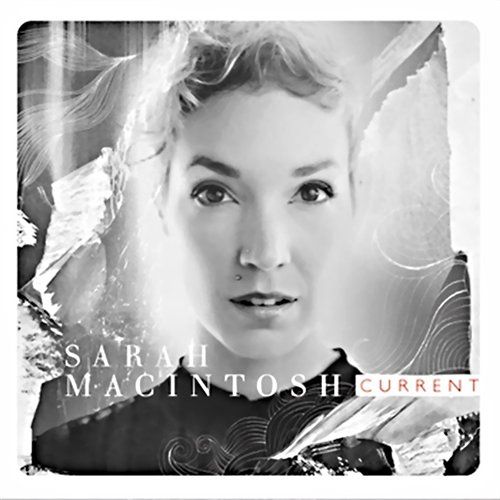 "Hope" - Sarah Macintosh
"One of the stand-out moments of the album is this worship song, where I get completely swept up in the bridge: We will run, we will laugh, we will dance, we will shout, when You're back for us, You come back for us! I sing those words praying for Jesus to return at the top of my lungs." (Kevin)

"O My Soul" - Audrey Assad
Our critics had a common problem: picking just one song off the brilliantly crafted album Heart. "One of the simplest tracks on Heart is also one of the most stunning and poignant, just Audrey's voice and piano, dancing with hymn-like lyrics that are pure poetry." (Jen)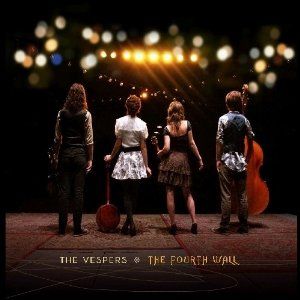 "Got No Friends" - The Vespers
This foursome were recent guests on UTR, and they were also the most cited artist on our critics' picks for best albums/songs of the year so far. "Pure, uninhibited, and killer vocal combos. It's a foot-stompin' reminder that there's only one friend you really need." (Jeremy)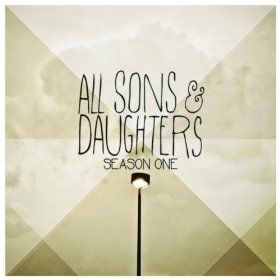 "Buried in the Grave" - All Sons & Daughters
"This song is now my favorite Easter song of all-time because it brilliantly tells the full narrative arc of the crucifixion and resurrection from the disciples' perspective. Musically and lyrically, it perfectly captures their pain, nagging doubt & fragile hope, and fulfilled joy in the victory of his resurrection." (David W.)

"Unto the Hills" - Julie Lee
Musically, Julie co-wrote this song with Dave Peterson originally for his band to cut, but it never made its way onto an album... until now. "Lead vocal: Julie Lee. Acoustic guitar: Ron Block. Harmony vocal: Alison Krauss. Lyrics: Psalm 121. Doesn't that just sound right?" (Andrew)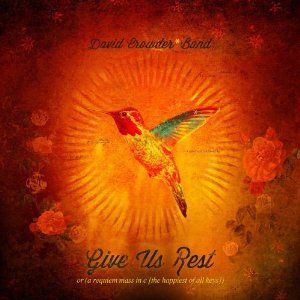 "I Am A Seed" - David Crowder Band
"It's nearly impossible to pull a song out of the context of an album as huge as Give Us Rest, but there's something transcendent and joyful about this one. In the middle of an album about death, this raucous bluegrass singalong bursts to life and plants itself in your mind." (Jen)

There may not be much more of a subjective topic than talking about individual songs and how they connect to us personally. So, in the end, there is no right or wrong. Still we feel confident that our panel of critics are gleening some of the most creative & deep expressions of faith. So, if you're looking to burn a few bucks on iTunes, this list can be a great source of gems for your consideration.

What individual songs from the last 6 months really connected with you? Share your thoughts below.