Best Christmas CDs of 2011
With Thanksgiving in the rear view mirror, you get the official green light to dust off your collection of Christmas music to give it the annual spin. I am a sentimental guy, so I love revisiting "Rudolph," "Silver Bells," and "White Christmas," but there comes a point where I can't take one more Kenny G. holiday tune. If you can relate, then you'll be happy to learn of some new music that's low on cheesiness and high on artistic quality. This list of the 6 Best Christmas Albums of 2011 will give you some great options to improve the quality of your seasonal soundtrack.
1. This Winter's Eve by Sarah Hart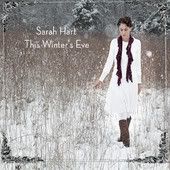 This is a fairly low key release from an artist who's not a household name. Yet, my pick as the best new holiday release this year is Sarah Hart's This Winter's Eve. Sarah is an accomplished songwriter, even nominated for a Grammy Award in early 2011 for writing the song "Better Than A Hallelujah." In this holiday collection, Sarah's tender voice is the centerpiece, easily comparable to Alison Krauss or Leigh Nash. The songs have a timeless feel – poetic lyrics and soothing instrumentation. This is proof that a holiday album can capture the essence of Christmas without synthesizers and never-ending jingle bells. More impressive yet is that 11 of the 12 tracks are originals – written or co-written by Hart. If you long for a Christmas with less commercialism and more spiritual focus, pop in this CD and let it sweep you away.
2. Scarf Weather by Canaries In The Coal Mine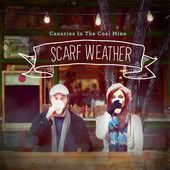 Chase Gassaway and Jordan Whitmore make up this Austin, TX-based duo who I just learned about this month. This 5-track EP has well-produced arrangements with tons of indie music charm – they should be played in a Starbucks near you! The standout song is the only original tune, "Falling Like Snow," which shares how Christ's birth fills our lives with hope. The 4 remakes range from the gospel song "Go Tell it On the Mountain" to the campy "Rudolph the Red Nosed Reindeer." Jordan and Chase tag-team on lead vocals, somewhat reminiscent of Jenny & Tyler, and they knock it out of the park. I was left wanting more! Canaries In The Coal Mine show a lot of promise, and I'm already looking forward to their next album.
3. Joy: An Irish Christmas by Keith & Kristyn Getty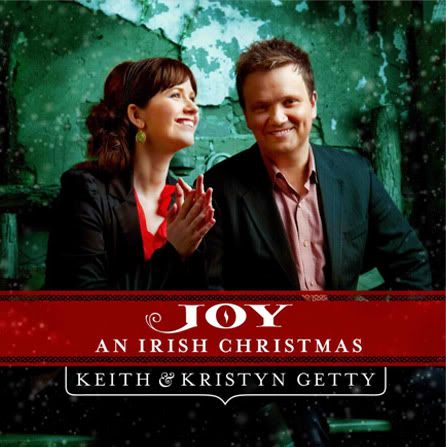 While I have abundant respect for the Getty's as songwriters ("In Christ Alone"), I never really became a big fan of their recorded music – which tends to have too much CCM polish on it for my liking. So, I honestly had low expectations when I popped Joy into my CD player. A Celtic toe-tapping rendition of "God Rest Ye Merry Gentleman" kicks off the album, and I was almost embarrassed to admit "Hmm, this is actually a really good recording." By the 4th song, I couldn't deny that it was one of the best holiday albums of the year. These dozen tracks have a great balance between remakes of classic carols and original Christmas hymns. They really owned their Celtic roots with arrangements that include Uilleann pipes, folk fiddles, pennywhistle, accordion, and Irish harp. These tunes and their amazing original lyrics (like "How Suddenly a Baby Cries") will surely stand the test of time.
4. Snow Globe by Matt Wertz
Matt has been writing thoughtful, emotive mainstream acoustic pop for over a decade. He stays true-to-form in his latest collection of holiday songs – a cross between Gavin DeGraw and Harry Connick, Jr. The album is overall laid-back with a good measure of soft soul, R&B, acoustic folk, big band, and piano pop. You'll find 5 original songs, highlighted by the finger-snapping title track – which has everything from horns and strings to bells and banjo. His updates of standards like "Sleigh Ride" and "Tennessee Christmas" are just downright romantic. This is another fantastically-produced album by Ben Shive, with cameos made by Amy Grant, Brandon Heath, and Dave Barnes.
5. Smalltown Poets Christmas by Smalltown Poets
This Georgia-based Christian rock quintet made a big splash on the scene with their 1997 debut album, which garnered 2 Grammy nominations. However, the band fell off the map upon their last CD in 2004. They've regrouped and put together a collection of holiday songs that really knocked my socks off. Here, you'll find 7 well-executed remakes of classic carols, 3 instrumental interludes, 3 originals, and 1 cover ("In The First Light") which I believe is the highlight of the CD. Smalltown Poets still show they have some creativity left in the tank and this release was a very pleasant surprise. The band has a surprise for YOU too – read below.
6. The Heart of Christmas by Josh Caterer
As an interesting backstory, Josh Caterer was lead singer of the punk rock band The Smoking Popes, which debuted in 1993. Josh became a Christian in May 1998 and quit the band in early 1999. In 2005, the band has reunited for occasional concerts and new recordings, and Josh also serves as a worship pastor in the Chicago area. This 5-song EP was a labor of love, with Josh performing all the vocals and instruments himself. It has a bit of a raw, stripped-down feel – which works quite well for these tracks. His remake of "Hark the Herald Angels Sing" is stellar, and my favorite tune is the foot-stomping original "The Baby of Bethlehem."
Like any list of top picks, it's a good conversation starter. So help us out by answering one of these questions:
a. What do you think we got right – or heaven forbid got wrong on this list?
b. Did you try out any of these albums based on our recommendation, and what was your reaction?
c. Whether 2011 music or a different year, what Christmas albums truly floored you in artistic & creative quality?
Remember how I mentioned a surprise? We have 5 download codes for the entire CD Smalltown Poets Christmas. We will randomly select 5 readers who answer (in the comment section below) one of the 3 questions to receive the CD download (awarded on December 6, 2011).