Best Christmas CDs of 2010
Upon the graduation of Thanksgiving, and after you down one more turkey sandwich with leftover trimmings, it's time to officially enter the most hectic, most fast-paced, most migraine-inducing, most wonderful time of the year. One of the joys of the Christmas season is the holiday music that keeps us company for about 4 weeks each year. If you need to take a break from Burl Ives, Andy Williams, or one of Amy Grant's 13 Christmas CDs – Under The Radar has a few recommendations. All 5 of these albums are new to 2010, and all capture the essence of "gourmet holiday music."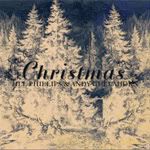 1. Christmas – Jill Phillips & Andy Gullahorn
I'll go out on a limb to say that married songwriters Jill & Andy's Christmas is the best holiday release of 2010. It's well-balanced between traditional carols, rare hymns, holiday standards, and new originals. The acoustic arrangements could stand the test of time for decades to come. The song co-written by Andy G. and Jason Gray "I Will Find A Way" is a stand-out gem – a poignant story of God's quest to reach the hardened heart of an abused woman. This album is beautifully crafted and impeccably executed… a must-buy this season.
2. Songs for Christmas – Phil Wickham
Phil has quietly released his first holiday album exclusively at philwickham.com – which made me think that it would likely have skimpier production value. Wrong! This album has the right amount of polish on it. Fans of Phil's Cannons CD will especially like the vibe of this one. It's largely packed with Phil's unique take on well known carols. Something really sticks out about the original song "Evermore", which is one of the more traditional sounding songs on the album. His powerful vocals match effortlessly with the rolling snare and chorus of singers. The whole album was a very pleasant surprise.
3. Very Merry Christmas – Dave Barnes
Dave has a growing fan-base of his soulful pop sounds. He stays true to form in his new Christmas CD – sounding like a cross between Jason Mraz, Harry Connick Jr., and John Mayer. Dave has always been a Christian performing mainstream music, and those two worlds are represented well. Most of the songs have a romantic flair to them (like "All I Want for Christmas is You"), but rays of faith also shine – especially on the tender closing track "Mary And Joseph". This CD is the perfect complement to some cocoa and candlelight.
4. A Slugs & Bugs Christmas – Randall Goodgame
Randall and Andrew Peterson released a whimsical children's album in 2006 called Slugs & Bugs & Lullabies. If you own it, I'm guessing it's one of your kids favorite CDs. Randall is continuing the Slugs & Bugs "franchise" with a new live stage show and this month's new holiday album. It's funny, playful, joyful, and (most importantly) a high-quality acoustic music experience from an all star cast. "It's Christmastime" is probably 2010's best (and only?) holiday sea shanty. "The Camel Song" alludes to Mark Hamill, the actor who played Luke Skywalker in the 70s & 80s. He even plays a musical version of "I Spy" with the items on the Christmas tree. Don't miss out on the fun! Any parent will greatly appreciate this album.
5. Over the Hills and Everywhere – Seabird
I appreciate the difficulty in a modern rock band adding sleigh bells to a song without it sounding like a holiday sell-out. In Seabird's latest, they manage to hold fast to their driving piano-based sounds. Even though this all Christmas carol album is void of originals, their arrangements so innovative and imaginative, Seabird makes these centuries-old songs sound like songs that could top today's charts. You'll find the best rock version of "Silent Night" in existence (…didn't know that was possible, did ya?). My favorite moment of the album is the last 60-seconds of "Hark! the Herald Angels Sing" – in which the more traditional presentation twists into a danceable toe-tapper, with banjo, bells, tambourine, and a choir. It's a digital-only album, but don't let that fool you – this is high caliber and pure quality.


Even if it's prior to 2010, I'd love to hear what Christmas albums have stood out as the recent best of the best in your collection – let me know. And in early December, we'll be giving away 2 of the CD's from this list to 5 UTR listeners.