Best Albums for First Half of 2012
At this halfway point of 2012, we want to reflect on what is shaping up to be a terrific year of gourmet music. We have an esteemed 10-member panel of UTR critics - consisting of concert promoters, radio producers, artists, freelance writers, and even a record label manager. They have had their ear to the ground and have sent us some of their recommendations for the best albums to be released this year so far. These are not in any specific order, but are all worth checking out. [Albums must meet these 2 criteria to qualify for consideration: (a) released by an artist/songwriter with a Christian faith, and (b) was released between 12/1/11 and 6/1/12.]


Heart - Audrey Assad
The bar for 2012 was set high with this Feb. 14 release. One of our critics said that this sophomore effort "takes Audrey's classy piano compositions and poetic lyrics to a new level and anchors them all in her beautifully ethereal voice.". Another critic couldn't give higher praise: "From start to finish, all twelve songs weave a tapestry that is artful, engaging, catchy, emotional, and after several listens and goose bump inducing moments, I am convinced that this is now my favorite album, ever."


Birds of Relocation - Eric Peters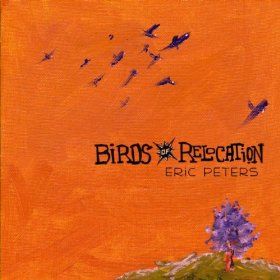 Perhaps Eric Peters' greatest strength as a songwriter is to bear his soul in a vulnerable, translucent way. 2009's Chrome chronicled his inner struggles with disappointments, heartache, and longing for God's light to shine. His 2012 release is showing how that hope has been realized as God has brought Eric to a new place. A UTR panelist called this CD "one of Eric's most heartfelt and joyful offerings to date. All his signature honest lyricism is there, but there's something extra buoyant in his melodies these days."


The Fourth Wall - The Vespers
These youngsters (Phoebe, Callie, Taylor, & Bruno) have turned a lot of heads with their sophomore project and have firmly put themselves on the gourmet music map. Our critic Rachel said that The Fourth Wall "feels real and transparent - definitely fits the culture today." Jeremy said this album has both "musical and spiritual depth." John said, "The Vespers are developing their own brand of Gospel-infused Americana that is as musically superb as it is spiritually challenging."
Current - Sarah Macintosh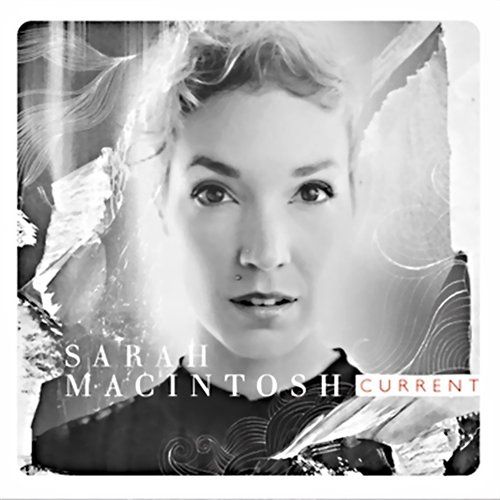 She used to front the short-lived band Chasing Furies, and now she's one of the top breakout female vocalists. One of our panelists calls this project "a terrific blend of worship, introspection, and smartly crafted electronic pop." Another critic stated, "My favorite albums are the ones that continue to provide new revelations over time by savoring them this album has already done that for me. I'm sure it will continue to challenge, inspire and move me."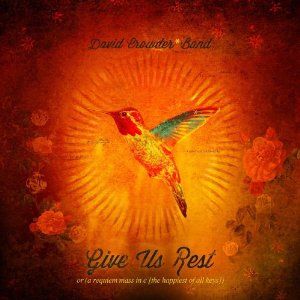 Let Us Rest - David Crowder Band
The double-disc final release from DC*B is one of the most ambitious good-byes we've ever seen from a band. Our critic David W. agrees: "The message of their music is as strong as ever and I like the fact the album is sprawling and full of signature musical and theatrical 'asides' here and there. It can be a bit dense at times, but the payoff for the listener is worth it if they are willing to listen to it straight through and appreciate songs in the greater context of the album rather than skipping around."


Open Your Doors - Jenny & Tyler
With some intentional restraint on the production, this release showcases the amazing vocals of this talented husband & wife. Our critic Amber called their 2012 effort "an album of personal experience, doubts, fears, and desire to trust in God." Rachel from our panel said, "As the title mentions, this album opens up an opportunity - an invitation." If you open the door to this album, you will be blessed with hymn-like lyrics and beautiful melodies that challenge us to abide with Christ.


Mercyland: Hymns For the Rest of Us - Various Artists
Phil Madeira is the ring-leader of this all-star cast who share songs that have a big spiritual bite. UTR critic Andrew said, "Famed Nashville songwriter Phil Madeira (Alison Krauss, Garth Brooks) is enough. Add Emmylou Harris, Buddy Miller, The Civil Wars, Cindy Morgan, The McCrary Sisters and on and on and you have more than enough. This record is an Americana dream." You'll be very happy to not let this one slip through the cracks.

Other top albums cited by our critics' panel:
Julie Lee & the Baby Daddies - Julie Lee
Season One - All Sons & Daughters
With Love - Rosie Thomas
The Loudest Sound Ever Heard - The Choir
Wounded Healer - The Followers
Overcome - Lara Landon
One Silver Needle - Arthur Alligood
Do you think our critics' panel picked out a good list? Which of these will make our year-end list? You'll find out when we crown the Top 11 Gourmet Albums of 2012 the last week of December. Don't miss Episode #193 (releasing 7/6/12) where we feature many of our critics' picks of the best songs & albums over the last 6 months.
(a) What are your general thoughts on what our critics panel got right or wrong with their recommendations?
(b) What is your personal favorite album for the first half of 2012 (within the stated criteria), and why did it stand out to you?