Artists Share Favorite Love Songs
As we celebrate Valentine's Day, we asked several indie artists this question: What is one of the most meaningful love songs in your marriage? Here are the terrific responses:
Randall Goodgame - "Every Time You Say Goodbye" by Allison Krauss & Union Station
This song evokes the most memories for me and Amy - not because of the words, though it's a well crafted song. I kept that CD in my car through 4 years of college, and we used to belt out the harmonies together driving down the road. There are some complex changes (compared to most bluegrass) and one of us would usually mess up or accidentally change parts and step on what the other was singing and it made for great flirty fun for a couple of musical nerds.
Cindy Morgan - "Mr. Tanner" by Harry Chapin

I think this song symbolizes something very special for my husband and me. The original recording was released in 1971. I first heard the song in 1999 on a greatest hits CD. Chapin was a tireless philanthropist who died in 1981, but great music lives on. This song is important to us because my husband's taste and mine are so very different. He likes Vern Gosdin and I like Imogen Heap. It was one of the first songs that we both agreed we loved. You know that feeling, when you both connect at the same time emotionally. It is very magical, very sad. It has so much flesh and blood in it.
John Thompson (The Wayside) - "You Belong With Me" by Tonio K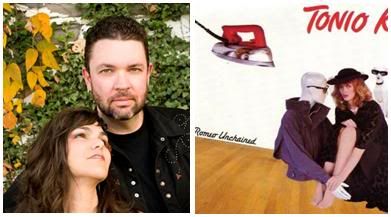 Tonio K was known for his snarky and brilliant satirical side, and on his first Christian market record Romeo Unchained he pulled no punches when skewering modern lust and romance. But amidst the snide and super-cool pop was a stunningly vulnerable and direct ballad called "You Belong With Me" and if this was any kind of sane world it would have been a major hit. I made a mix tape for my then fiancé Michelle and I'm pretty sure this was her favorite from the mix. The verses about resonating pain and fear from previous relationships sounded as though ripped right from our lives. When the female backing vocal comes in on the second chorus it simply soars and gave us a song we could both sing along to. "You belong with me, Darling we belong together and, every time you leave it's obvious we're still connected. You live in your world and I live in mine. But the collision of worlds is just a matter of time. You belong with me." Our worlds collided about 21 years ago but this song immediately takes me right back.
Katherine Kamin - "Start With The Ending" by David Wilcox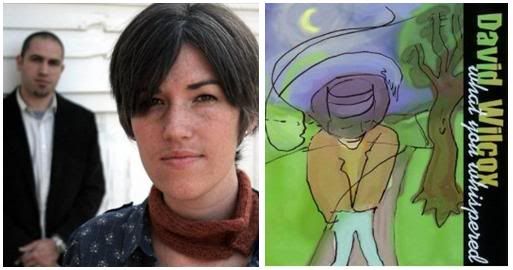 Our relationship was fairly high-drama at first - it even took us two engagements to get to the wedding day. Looking back, though, I wouldn't trade it. It was amazing to go through so much together and each time, look to my side and see that Jaron was still there. It was wonderful to be able to marry someone that I had learned to trust so deeply, and it's made for a fun and pretty smooth first decade so far. We can definitely relate to "Start with the Ending" and were able to see David Wilcox play it on the day of our second, and final, engagement – so that one's very special.
Ben Rosenbush (The Brighton) - "Happy Together" by The Turtles
Often my wife and I will catch ourselves singing to each other this classic anthem, usually with the wrong words, very loudly and out of tune. I'm glad there's not a hidden camera in our apartment because there would be quite a lot of incriminating footage of us singing like kids who don't care how loud they are or how awful it sounds. "Happy Together" seems to be one of our favorites to belt out like that. It was even the song for our wedding recessional. We had a chamber orchestra with drums, strings and horns play an instrumental version of the tune while we walked down humming along with kazoos.
Justin McRoberts - "Love Song" by Tesla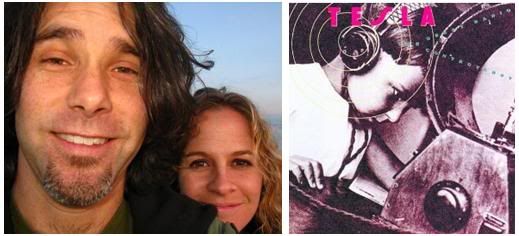 Amy and I don't actually agree on very much music. Yet, early in our relationship we found common ground in the sappy, rock jams of bands like Warrant, Whitesnake and the like.. Particularly, we connected over the rock ballad "Love Song". The intensity of this connection peaked at a karaoke bar during a shared rendition of the song during which we, along with several others in the place, stood on chair and tables singing "LOVE WILL FIND A WAAAAAY!!"
Don't forget to download our UTR Valentines Special - over an hour of gourmet love songs by Christian songwriters, including JJ Heller, Dave Barnes, Jenny & Tyler, Seabird, and over a dozen more (available 2/14/12).