4 Takes on "Leonard, the Lonely Astronaut"
On September 18, the ambitious new studio (er, spaceship) concept album Leonard, the Lonely Astronaut releases to the general public. Andrew Osenga has been developing the backstory, songs, and recording plans for years. It involved Osenga and dozens of friends building an elaborate spaceship set, which became the recording studio for the project. All of this culminates in a 14-track rock-n-roll masterpiece – which is ultimately an album for anyone who can relate to loneliness, and less about people that geek out on astronomy. The album offers a lot, so we decided to share four perspectives on Leonard, The Lonely Astronaut.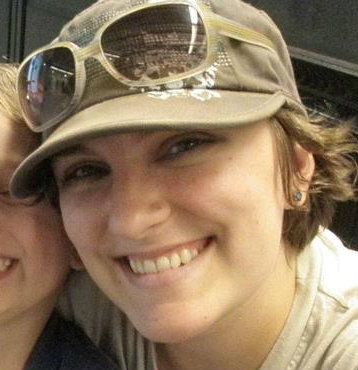 Kelly Van Engen – UTR Program Assistant
I have been looking forward to this release ever since I heard about it over 8 months ago. And now, unlike most things I hype up in my head awaiting their release, I am overwhelmed by the workmanship put into this project. After taking in this full CD, I have never been so giddy about an album in its entirety like I am for this one. I believe it easily reaches an extremely broad audience of both Christians and non-believers. It delivers a triple threat to any other music that is coming out this fall. For starters, it is lyrically challenging as it walks us through the thoughts of Leonard which cover a broad spectrum of emotions. Next, it is musically entertaining to the ear holding my attention for every single song starting out with the laid back, vocal driven song, "Brushstroke" to the driving electronic rhythms in "Beat of My Heart." Finally, I am in awe of Andy's vocal diversity. He has the ability to sing beautiful ballads in a falsetto voice as in "Ever and Always" and then stretches himself to a gritty controlled scream like in "Only Man in the World." I can't recommend a more artistically entertaining or emotionally honest album; Leonard, the Lonely Astronaut has the number one spot in my playlist.



Larry Stephan – UTR listener, Writer/Editor at The Phantom Tollbooth
Andrew Osenga should certainly be a lot more known that he is. He is an excellent songwriter, musician, and producer with quite a resume. But being well known often has nothing to do with talent or the quality of one's art. Don't let the unusual title of his recent recording put you off. These are songs of great depth about a relationship lost, damaged, and unrecoverable. Leonard really wants to be loved and to love. But the choices he's made and events out of his control have made this an impossible proposition. This record deals with divorce, death, and how badly we can mess things up. If you've come close to anything like this in your own life you cannot help but be moved, challenged, and changed by this record. It is touching. It is human. It will hit you where you live. "Love is choosing someone other than yourself." The music is excellent throughout and matches the depth of the lyrics. It draws on late 60s rock in some ways (note the Byrds-like 12 string guitar for example), yet is very current in other ways; a great mix that never loses its edge. This is a brilliant work that you will come back to often. Leonard is in need of grace. Aren't we all? "Only God can hold what's dead and make it new."



Jen Rose – UTR Critic Panelist, Writer for JesusFreakHideout
It was one of those Kickstarter ideas that was too crazy and delightfully nerdy to not get involved. When Andrew Osenga announced that he was raising money to record a sci-fi concept record, complete with a spaceship set recording studio and a costume to wear through the process, I knew I couldn't pass up the chance to get involved. It all sounds fun, but Leonard, the Lonely Astronaut turned out to be so much more than a quirky little dream of an art project. The end result is one of the most moving and romantic albums I've heard in a while. The story of Leonard, a space freighter traveling alone and mourning the loss of his wife, is about love, death, and the human condition, from the wry yet sad humor of the opening track, on through his inner wrestling with loss, to the personal revelations and hopeful end of the story. Everything is held together by emotionally driven, tastefully rock-tinged music that carries the story arc along. The premise is geeky, yes, but this is an album with a lot of heart. You don't have to be a sci-fi fan to appreciate this well-crafted and moving record.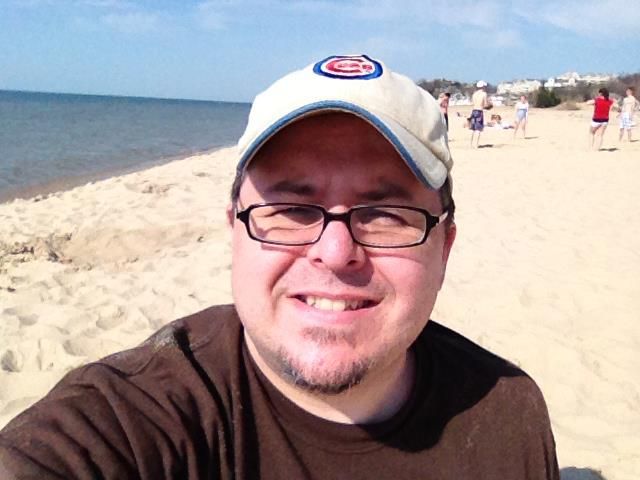 Dave Trout – UTR Host/Producer
Three things really stand out to me with this project. First, I deeply admire an audacious vision. It is thoroughly impressive to see a vision executed to completion. All the pieces leading up to this release – the homemade spaceship, the backstory, the thematic songwriting, recording the album while wearing an astronaut suit – showed the true depth of vision that Andy had and his willingness to pull it off with excellence. Second, it is a joy to see the reappearance of Andy's rock-n-roll roots. This CD might be a taste of what The Normals would sound like today if they hadn't disbanded in 2002. We have gotten to know the introspective, acoustic singer-songwriter over the last decade, but we just knew that Andy the rocker was ready to burst out at any moment. And every piece of the music is well-recorded, well-produced, well-mixed; a wonderful testament to how high the quality of indie music is today. Third, I love the slow burn of the lyrics. One of Andy's greatest attributes as a songwriter is his vulnerability and transparency. It was one of the early disappointments I had the first couple times listening to Leonard. Hearing songs through the lens of Leonard did at first seem less personal and intimate. I am happy to report that I was completely wrong. Like most quality art, I am slowly growing more deeply in love with the songwriting. I can now see more depth in the themes and even more of Andy's heart. The lyrics are not a hokey sci-fi tale. This album will resonate in the hearts of anyone who has dealt with loss, heartbreak, dysfunctional relationships, and loneliness… which is basically all of us. A must-buy record!


Did this whet your appetite for an amazing CD? You can pre-order Leonard now, and instantly receive a download of 3 acoustic tracks. Make sure to listen to Andrew Osenga talk about the making of the album on UTR episode #202. And if you have yet to do so, enter for a chance to win a "Leonard Prize Pack" – including a signed CD, handwritten lyrics sheet, a limited edition t-shirt, and one of Andrew's guitar picks he used in the recording of Leonard!